300CM Adjust Display Stands
Inquiry or ask a question
300CM Adjust Display Stands
Market Price:
$1500.00
VIP Price:
$498.00
Price include aluminium frame, 9 oz  fabric with sublimation printing, 
oxford carry bag . Lead-time:7 working days!
Built-To-Order
Email to Friend
Quantity Price Each
1 - 1
$498.00
2 - more than
$488.00
Products Cost Total:
$498.00
Product Description Graphic Information Instruction
Lead-time: 3-7 working days!
Package includes:
aluminium frame,
9 oz fabric with dye sublimation printing,
Oxford carry bag .
Adjustable Display Stand
Hardware Material : Aluminium frame
Graphic Material : Polyester fabric
Printing : Dye sublimation full color printing
Packaging : Nylon carry bag
Telescopic poles for width and height adjustment.
The graphic comes with top and bottom pole pockets to fix it on the stand.
No additional tools required for the setup.
Best suitable as a backwall for indoor as well as outdoor events.

NOTE:
Outline all fonts,link all images,flatten your files before send it to info@signsuch.com.au
.
The file mode should be sent to CMYK (Cyan,Magenta,Yellow,Black),not RGB .
If submit a non-CMYK file,coverting any other types of color modes to CMYK will result in color shift or degradation.
JPEG in 100% Scale at 100dpi .
PDF (Font outlined) or AI (Font outlined) are best formats for printing.
Graphic size :
High: 220cm;
Width: 300cm;
Placed image should have a resolution of 150 pixels per inch at full size for best
Graphic printing quality. However,in case if you don't have high quality pictures,
Please make sure to keep your resolution at 100 Pixels per inch at full size.
Text:
All text must be to converted to outlines.
Color matching:
Any critial colors must be called out as a Pantone code.
A correct file format:
PDF and high-res JPEG are the best formats to submit your artwork.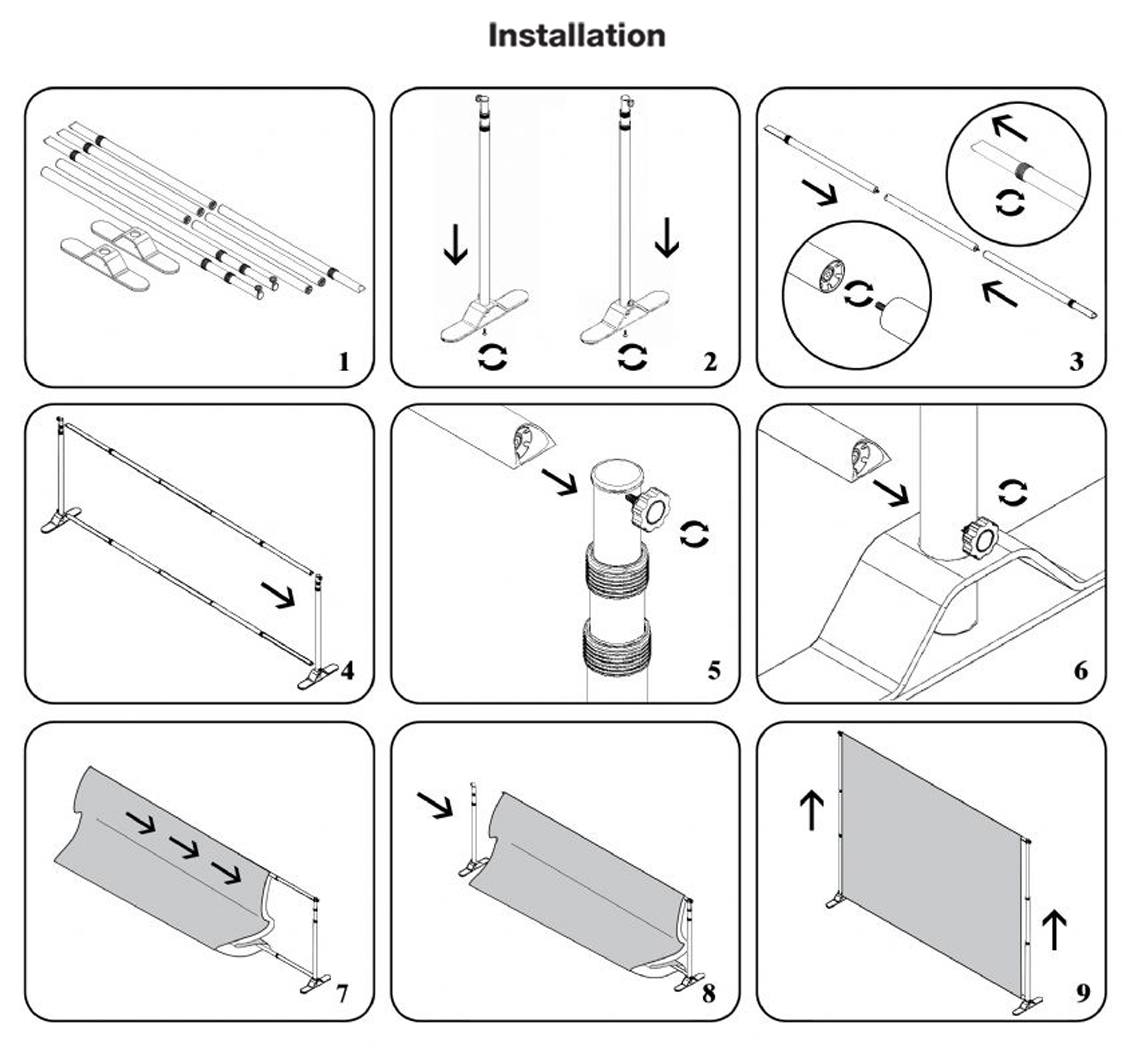 Recently Viewed Products
Customer Reviews
Customers Who Bought This Item Also Bought
Customers Who Bought This Item Also Bought